David, London
Lesley, Hillingdon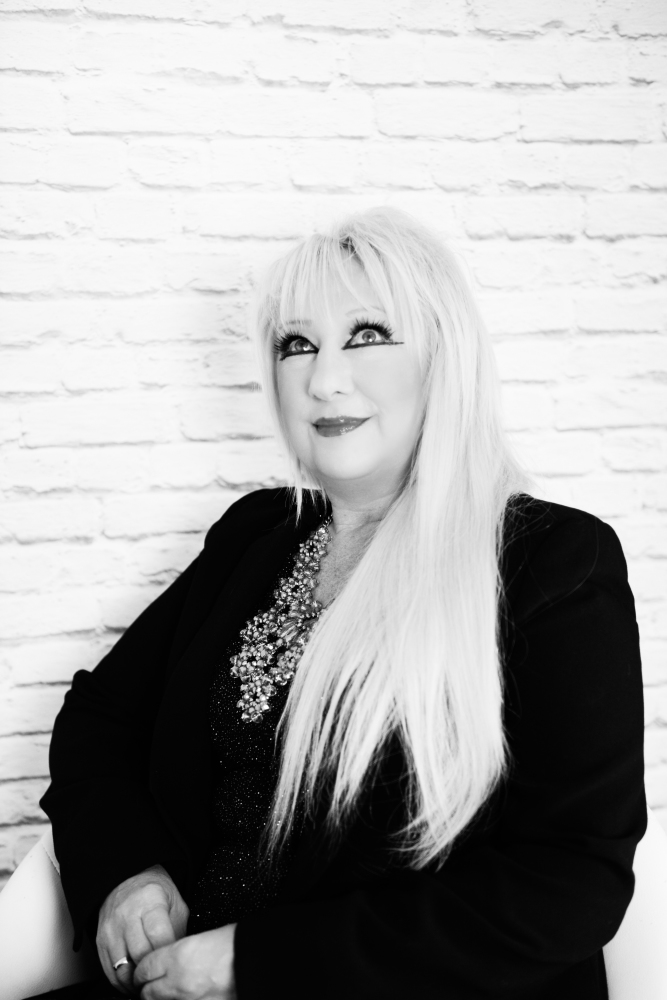 Hi Carole, I just want to thank you for the recent reading I had with you. The accuracy within the reading was quite frankly astonishing, certain aspects of the reading I had no knowledge of but after checking with family members proved to be correct, also you gave me certain dates that were very significant. Throughout the reading I felt completely at ease and enjoyed your warm friendly and compassionate nature particularly when you hit on certain personal aspects of my life that only I know of, I have had readings before with other mediums but can honestly say yours has been easily the best in terms of the delivery, specific information, and overall content. I have no hesitation in recommending you to anyone requiring a reading. Keep up the good work Carole you have a wonderful gift and very strong link with the spirit world.

I Can't thank Carole enough for the two readings I've had with her. Let me say that I'd previously seen a number of Mediums/Spiritualists but they only ever gave me a vague reading, which included tarot cards. Carole completely gave of herself,  she didn't want any details of the person that I most wanted to connect with. Immediately, she felt that her head hurt and was in pain. I said that was how my best friend died (of a massive brain haemorrhage). I was amazed, not because I doubted that Carole would do a good reading, but the quality and detail of the reading just blew me away. She has an absolute gift that she is happy to share and she does so with such flair and style ... a real lady.
Tina, Ashford
Well I have just finished having a reading with Carole, im completely lost for words. She was spot on with everything, she connected straight away to my dad and between the three of us we had a fantastic time. Im trully lost for words what to say as it was like she had lived my journey with me through the good and the bad. It was such a joy it trully was.

I was attending one of Carole Bromley's psychic evenings which I was reluctant to go to because I sat on the fence regarding anything psychic ... but decided to go along to see what it was all about. I was taken back. Carole asked if anyone could take the name Bradley. I have a son called Bradley but waited a second to see if anyone else came forward...no one did so I raised my hand. Carole then gave me his date of birth and said there was another name that was Jacob, that was also my other son's name.  I was also given my correct star sign then the date of 1968, to which I couldn't place, but after returning home realised it was my grandmothers year of death, I was told that someone was going to buy a moped to which I said no...But again upon speaking to my son he confirmed he was thinking of buying one. I was told by Carole that she was talking to my parents in spirit and that my father was saying I had to get my eyes checked again and to take my health seriously, and I knew this was true as I have a sight problem that will eventually cause loss off sight. I also hadn't been taking my diabetes medication. She said my dad said f@cking sort it out! my dad did swear at me when he was alive always saying take your health seriously. Then Carole said my mum had come to wish her grandchildren well...they were my mums life she adored them. Carole confirmed my father had a heart attack a few years before passing and yes this was also true, she also said my dad used to take me fishing as a child and this was true. Everything Carole said was exactly correct and I must say I was utterly gobsmacked at the evidence.

Carole is an amazing medium. Carole's connection with 'those on the other side' is amazing, she is able to describe with incredible accuracy who she is working with and has confidently named a number of members of my family who have passed, how they look, their mood and the information they wished to convey. Carole is a 'professional' in the greatest sense of the word. She works in an incredible manner to deliver the messages with detail, clarity and compassion and to leave you in no doubt as to whom the information is from and for. Her integrity is impeccable, particularly when Spirit needs to deliver a few 'home truths' that may be hard to take, but necessary to be said none the less! Her readings always give me food for thought and I love that about the way Carole works. Spirit are not afraid to give her difficult, sometimes complex things to portray as they know she is more than capable of interpreting and portraying them with great accuracy, gravitas and always balanced with the right level of compassion. The depth and richness of the information you receive makes a reading with Carole a very personal experience and her abilities are something very rare and special in a medium, making a reading with Carole is something to be cherished and treasured.